Back To Our Services
At Overhead Door Repair Sacramento, we offer a splendid garage door replacement & installation service. Garage doors wear out over time or simply become out of date or distasteful. Many people are looking for ways to improve curb appeal and the replacement of garage doors and garage door windows is a good way to accomplish the task. Our garage door company in Sacramento makes the task easier by offering doors in a variety of styles, designs and materials.
Today, you have the opportunity to select the door of your preference in aluminum, wood, glass or steel. You also have the chance of having the doors custom made to match exactly your personal needs and tastes and the best thing is that you can have them painted in any color you like. This way, you can achieve to combine an appealing result with a durable modern door.
These doors can be very awkward and are very heavy to work with. The best idea is to let one of our seasoned garage door techs take care of the replacement & installation of your new door.
Glass garage doors are definitely growing in popularity. Talking about sprucing up that curb appeal; glass doors can make it happen. With aluminum alloy support these doors are stronger than what most people think. We offer a nice variety of these doors to choose from.
We could talk all day about our broken spring repair and replacement services. The thing about garage door springs is that they can be very dangerous to work with. Our garage door contractor carries both the Torsion Spring and the Extension Spring; as well as galvanized springs that are designed to last a lifetime. All of these springs have to be wound very tightly and if they are released in error they can strike with deadly force. People have been known to be killed and injured when working with springs. Therefore, we fully recommend that you allow one of our professionals to provide your spring service.
You cannot run a successful garage door company without offering a great garage door opener service. It all starts with the products you utilize and we offer only the best opener like:
* Genie
* Marantec
* Sears
* Liftmaster
* Craftsman
* Chamberlain
Our techs offer garage door opener troubleshooting services as well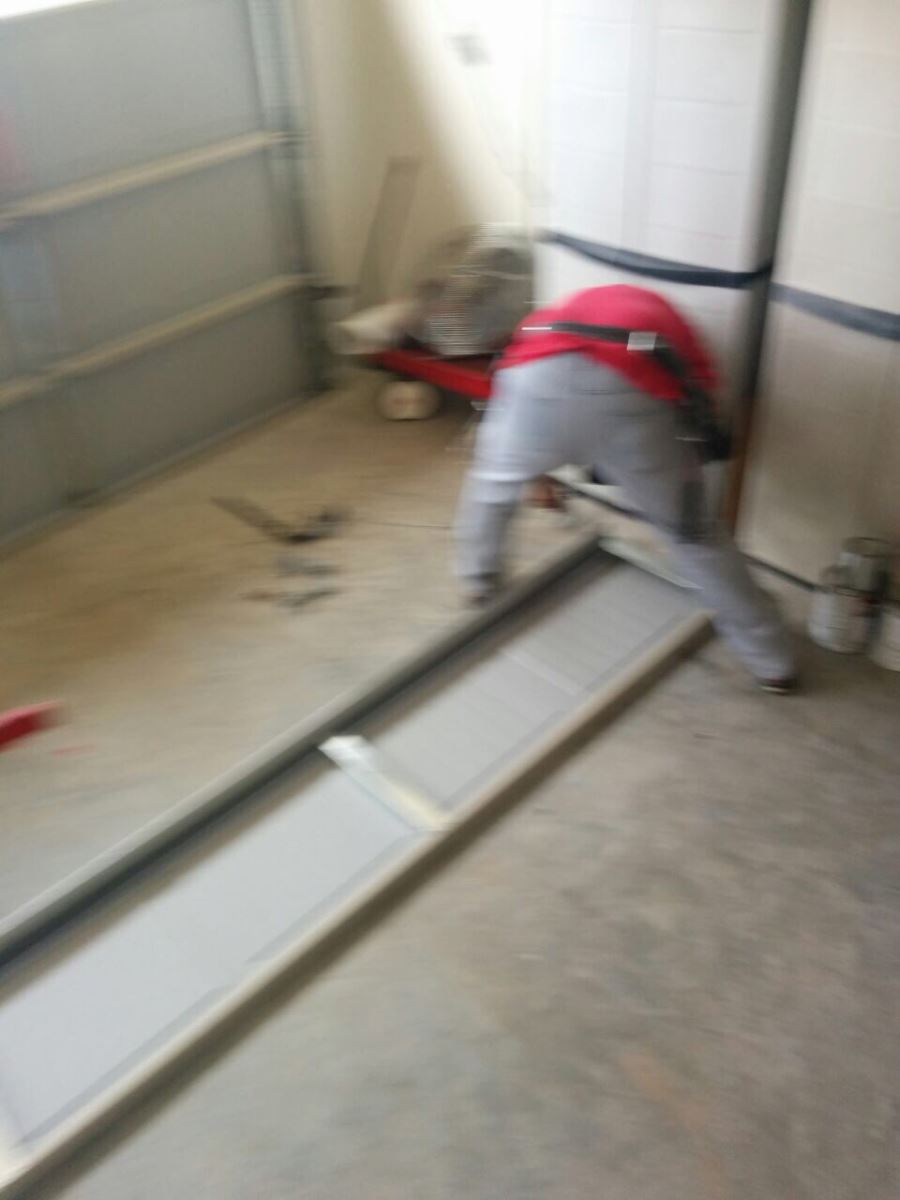 They can detect any problem with an opener in no time. When you update your garage with a new opener you will have to decide which drive motor you want. The drive is what turns the pulley and sets the movement of the door in motion. The chain drive will cost less, but be very noisy. The belt drive will cost more, but will be quiet; and the screw drive rests comfortably in between the two. Openers are quite heavy and should be installed by a professional as well as for safety and precise installation.
Garage door maintenance and adjustments may be one of the most valuable services we offer. Our regularly scheduled lubrication service ensures that your garage door system can continue to perform well for years and hopefully relieve you of unnecessary repair bills. No one can provide this service like our garage door contractor.
One of our more popular services is with our garage door remotes. Perhaps that is because we offer products from the best brands, which can provide protection from code stealing with their rolling code technology. Then again it could be because our techs are so proficient at the repair, replacement and installation of these wonderful products. Using a professional for these services is the only way to go.
Garage door repairs are at the root of every garage door company. When residents need repair you have to be there for them. That is why we present emergency garage door repair service for our customers 24/7. Sure we can replace any section of the garage door or take a door off track and put it back on. In addition, we can fix a broken emergency release, install a weather strip and replace the bottom rubber. Actually, we can do so much more. There is no repair too small for us to pursue and not a big challenge for us. For these highly regarded services you should always use a professional garage door repair expert.
Our garage door company is a master at providing garage door cables & tracks service. When you find a cable loose give us a call to adjust it properly. If the cable came off the drum, we will rush out and properly secure it back on. We can repair bent tracks and replace them, too. Our professionals are standing by to solve your cables & tracks problems.
Back To Our Services